October 9, 2019
Jacques Sotty, WISSA winner at 1988, is making return to event after 32 years! We asked couple of questions from Sotty to get to know him and his icesurfing history.
What year did you start winter surfing?
I used to practice "Speed Sailing" ( Windsurfing on wheels) and hold the Speed World Record (77,88 km/h). I was curious to try it on ice as well
The first time I tried it was near Munich in 1985 or 1986. I was impressed by the speeds that can be reached, especialy with light winds.
Why winter surfing? In France, everybody do just surfing
I have always been "adventurous", wanting to try new experiences (as becoming a professional boomerang thrower), windsurfing on ice was logical. Also I have always been attracted by cold countries as Scandinavian and Baltic countries are.
Driving from Paris to Leningrad during the very cold 1985 winter was quite a souvenir. I remember the Baltic sea was frozen in Puttgarden. It was amazing! First time in my life I had ever seen a frozen sea. And also driving in the communist USSR with my ice surfing equipment on top the car was quite something!
How many WISSAs you have took part? How many medals from them?
1986, 1987, 1988. I won the 1988 Championship. I actually did not know that I had won. Someone told me months later.
I remember races that I won in Pori (Finland), on snow. Local competitors collected samples of my skis wax to analyse it . Actually, I even did not know that skis had to be waxed, I was using skis to a French ski jumper and sailed with them as their were :) !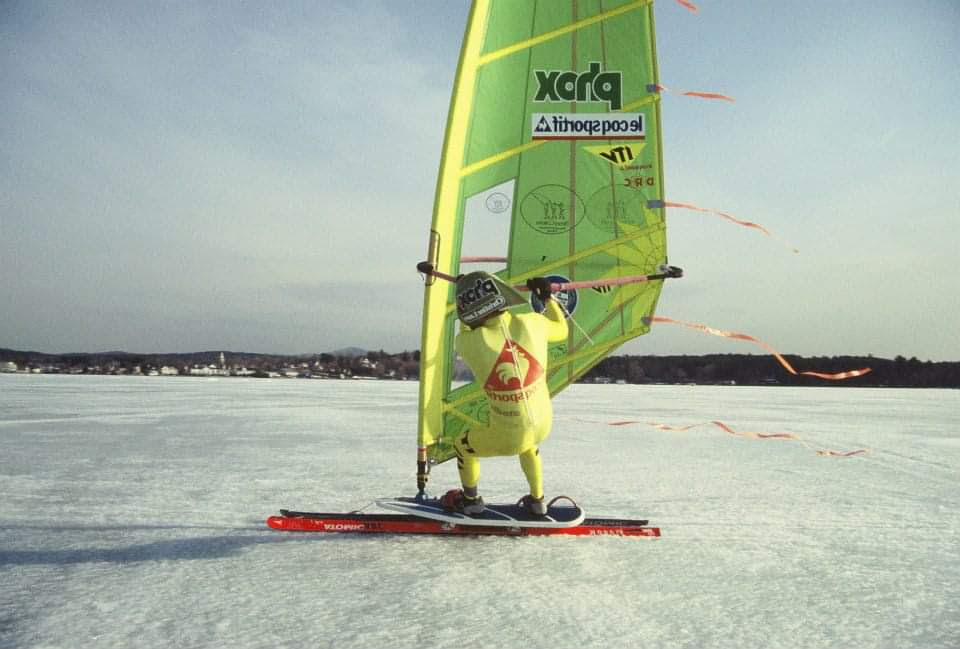 I am not asking why did you stop taking part in WISSA but why you decided to return now?
I have done some researches on the internet about ice surfing and found the WISSA Facebook page as well as Kim's and Will's. It gave me the idea to see them again as well as ice surf again.
What are you waiting from WISSA 2020?
I'm 58 now and had back and shoulders surgery... I have windsurfed less than 10 times and icesurfed less to 2 hours in 30 years. To enter WISSA 2020 is a privilege for me and a way to stay young, I suppose. Also I can't wait to meet Will and Kim again, meet Enda and other great people.
We wish wonderful WISSA event for Sotty, as well as for all other competitors.